Key factors to keep in mind when buying a fishing echo sounder
Average reading time: 8 mins
Fishing has always been an exciting activity for fans of outdoor recreation. Today, thanks to modern technologies, fishing has reached a new level thanks to, among other things, the echo sounder, which helps to determine the location of fish. Let's look at the possibilities of the sonar, which can become your reliable assistant when fishing.
What is echo sounder?
An echo sounder is a device that uses sound waves to explore the bottom of a body of water and detect fish. It generates sound pulses that bounce off objects on the bottom and return to the echo sounder. Based on the time it takes for the signal to return, the sonar calculates the depth, shape of the bottom and the presence of fish. The received data is displayed on the screen of the device, which allows the fisherman to determine exactly where a successful catch can be expected.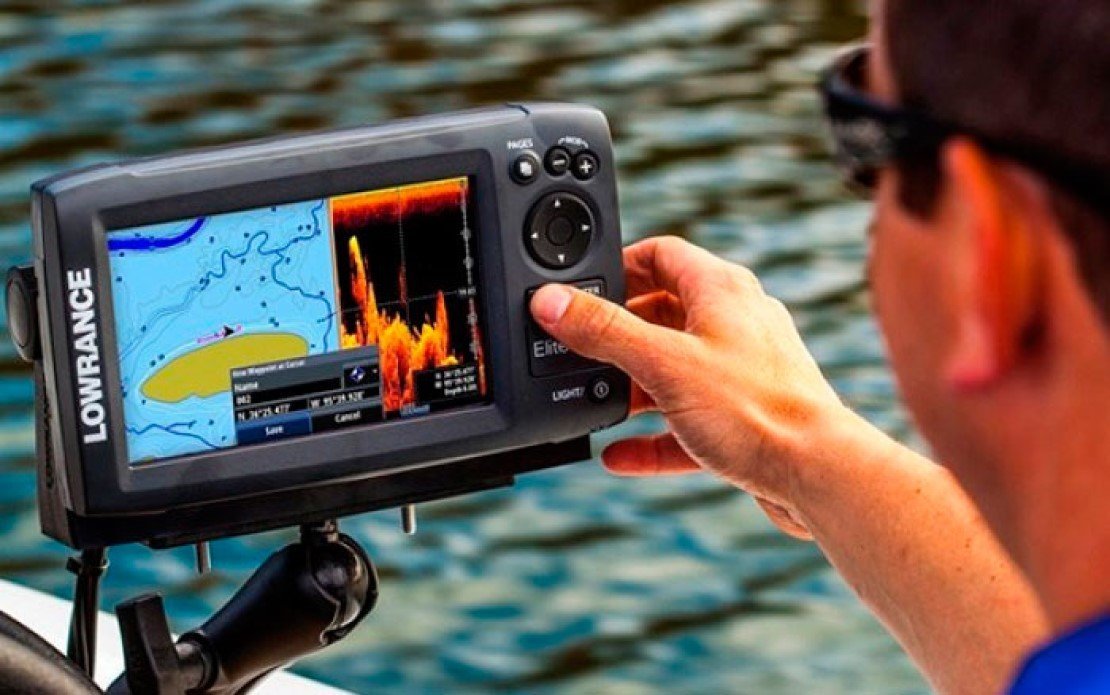 Types of echo sounders
There are several types of echo sounders, which differ in the set of capabilities:
GPS plotter
This type of device is equipped with a highly sensitive GPS receiver that updates the location every few seconds. The user sees a map on the screen showing the ship's route. Then the traveled routes can be saved in the device's memory. It also makes it possible to set labels - waypoints with latitude and longitude coordinates.
Wireless sonar
In this case, the device does not have its own screen, but it transmits information from the sensor directly to the user's smartphone through a special application.
On Aliexpress you can find budget options of wireless echo sounders from Lucky.
Kartplotter
Such a device is designed to work with "water maps". It allows the user to determine his location, lay out routes, save places and a map of water depths in memory.
Multifunctional display
This is a kind of on-board computer that is often used on large boats. This display is capable of performing several tasks simultaneously, depending on the connected on-board equipment. It can track fish through sonar and also plot routes on the map.
Technical characteristics of echo sounders
Sensor type
On the modern market there are echo sounders with different types of sensors:
Wireless sensor. This type allows you to throw the sensor into the water from the shore, fixing it on a line, and then smoothly pull it towards you. When fishing from a boat, the sensor can be lowered to the surface of the water, where it will smoothly move behind the vessel. This approach allows you to easily scan the water surface, and in case of an unsuccessful result, quickly change the place to a better one.

< /span>

Wired sensor. In this case, the echo sounder and the sensor are connected by a cable, which ensures high accuracy of signal transmission. The echo sounder sensor can be lowered into the water from the shore, fixed on the bottom of a boat or boat.
Combined sensor. This echo sounder includes two sensors at once — wired and wireless. This choice is ideal for anglers who like to fish both on the shore and from the reservoir.
Wireless echo sounders are great for anglers who often fish from the shore and don't sit in one place. It is the choice of those looking for a versatile and economical device. Wired or stationary echo sounders, as a rule, have more technical capabilities, so they are more expensive. If you're looking for offers with a good quality/price ratio, you can check Aliexpress.
Sensor technologies
Modern sensors for echo sounders use a number of technologies for the most accurate and efficient determination of fish locations:
StructureScan. This technology allows for a detailed survey of the bottom of the reservoir. It provides visualization of the contours and structure of the bottom, as well as the detection of objects such as vegetation and underwater obstacles.
Multibeam sensor. This technology allows you to scan a larger space underwater by using multiple beams. It provides a more accurate and complete picture of the underwater world.
1 and 2 beams. This technology allows you to choose the number of beams to scan depending on the situation. Single beam resolution is to focus on a specific area, while two rays expand the examination area.
CHIRP. This technology uses a broadband pulse for improved bottom and fish detection. It allows you to get clearer and more detailed information about the fish world.
Down and Side scanning. These technologies allow conducting research not only on the surface of the water, but also under it. The bottom scan allows you to see the details of the bottom, and the side scan allows you to analyze the fish world and the structures of underwater obstacles.
Thanks to these technologies, the fisherman gets a more complete and accurate picture under water, which helps to conduct fishing more efficiently and improve his own fishing strategy.
Display
When choosing an echo sounder for fishing, it is important to decide on the diagonal of the display. There are devices on the market with diagonals:
7 to 10 cm (2.8-3 inches)
10 to 15 cm (4-5 inches)
15 to 20 cm (6-7 inches)
20 to 25 cm (9 inches)
Over 25 cm (10-16 inches)
And others, less popular.
The screen is an important criterion, and there are several factors to consider when choosing a device:
Black and white screen - meets functional requirements and displays an image of acceptable quality. The black and white screen is clearly visible in the sun.
Color screen - increases the cost of the device and consumes more energy. Color screens are usually equipped with echo sounders with many functions. They provide a clear and beautiful image, but are difficult to read on a sunny day. 256 colors are considered an acceptable color level. The screen with 65 thousand colors shows a realistic image.
The diagonal of the screen also affects the price and ease of use. For a portable compact device, 1.5-4 inches is enough, for a stationary one - about 15 inches.
Touch screen - costs more, but allows you to intuitively control the device: to get the result, it is enough to swipe your finger across the screen.
Screen illumination. It consumes additional energy, but you can't do without it at night.
The resolution of the screen affects the clarity and detail of the image.
Sonar power supply type
Some models can be powered from the network, and also have their own replaceable battery, which allows you to keep the charge for a certain period of time. Note that not all models are equipped with similar batteries.
Additional sonar functions
Among the popular and useful options, we can highlight:
GPS module. This function is practically necessary, especially for fishing from a boat. With its help, you can plan routes and save the coordinates of your favorite fishing spots.
Internet. Having access to the Internet allows you to get up-to-date information and exchange data with other fishermen.
Bluetooth. Allows you to transfer images from the echo sounder to your smartphone. There are also models with connectors for flash drives, memory cards and other devices.
How to choose an echo sounder - 6 recommendations
The process of choosing an echo sounder is an important and responsible stage that requires a thoughtful approach. Despite the individual approach, there are general recommendations that will help guide you when choosing an echo sounder:
Power. It is important to choose an echo sounder with optimal power, depending on the type of water body and fishing location. Most models are usually suitable for fishing in Ukraine and Europe.
Number of rays. Depending on the size of the reservoir and the purpose of fishing, the number of rays in the echo sounder should be taken into account. Models with 1-2 beams are suitable for small bodies of water, while for large lakes or seas it is worth considering devices with a multi-beam sensor.
Viewing angle. The choice of viewing angle depends on how you plan to fish. 20° the angle will allow you to accurately throw the fishing rod, 40° will cover a large area, 90° will help to detect a school of fish at a shallow depth.
Display options. Choose a sonar with a display that suits your needs. Color screens show more information, including object density. Monochrome displays show only fish icons.
Additional options. Before purchasing a sonar, it is important to decide which additional functions are necessary for you. Sound notification of fish, water temperature measurement, Wi-Fi, Bluetooth, GPS navigation, lighting for night fishing and other functions will help make fishing more comfortable.
Time tota converter. High frequency provides a high-quality image at shallow depths, while for fishing in deep water bodies, it is recommended to choose a device with low-frequency converters.
Conclusion
We have considered the important aspects of choosing a fish finder that can significantly affect the performance of your fishing. Choosing the right sonar model depends on your individual needs, fishing location and goals. Correct choice of power, number of rays, viewing angle, display characteristics and other functions can make fishing more efficient and comfortable.